From 10:00am to 11:30pm
Order Online
Should to Try
We Recommends
From old history
Latest News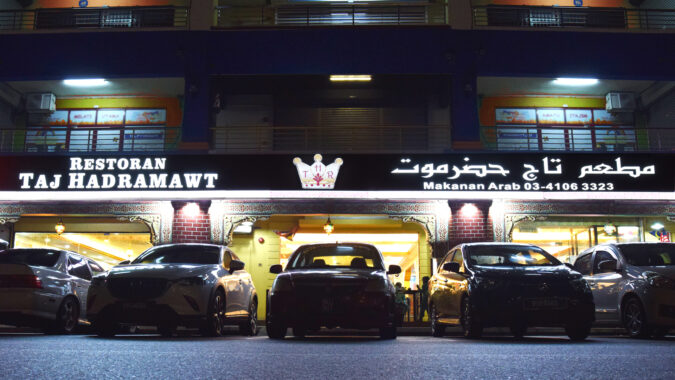 Where Authentic Yemeni cuisine is served to You with hospitality. Restaurant Taj Hadramwat was founded in 01/01/2011 by a Yemeni owner. Situated in the heart of Kuala Lumpur city in…
Read More
Hadramout, Arabic Ḥaḍramawt, region in east-central Yemen, on the Gulf of Aden. The region comprises a hilly area near the coast and an inland valley occupied by a seasonal watercourse, the Wadi Ḥaḍramawt, that runs parallel to the…
Read More
What Our Guests Say
Testimonials
The restaurant is big. Plenty of tables to choose from whether you're just a couple or in a large group/family. Seats are comfortable and the atmosphere is cozy.
As for the menu, i've to say they have a huge selection to choose from. Each courses have at least 4 items or more. Really spoilt for choices.
Service was fast and the waiter is very accommodating. Prices are affordable and not too expensive, however do take note that they only accept CASH as mode of payment.
Aidy Zain
Price is okay for the food and service that was given.

The place is big with lots of tables to choose from. You can either sit inside the store or choose to stay outside (for smokers).
We ordered Hummus, Fahsa (a must try), Grilled Prawns for food. Can choose if you want it to be served with bread or rice.
For drinks, we got lemon with mint and honeydew shake.
Overall, it was a good experience!!! Will definitely come back.
Joanna Marie Reg